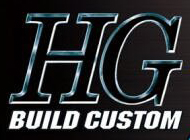 High Grade Build Custom (HGBC) (ハイグレード ビルドカスタム, Haigurēdo Birudo Kasutamu?) is a line of plastic scale upgrade modification parts kits for Gunpla from Gundam Build Fighters, Gundam Build Fighters Try and other 1/144 scale Gunpla mobile suits of the Gundam metaverse.
It should be noted that some of these kits, if not all, may be included in the High Grade Build Fighters sets but are sold separately to allow customization of other lines. It should also be noted that some of these kits may not be compatible with High Grade kits made before 1999.
Yen price excluding 5% tax (8% from 2014 onwards).
See also
References
External links