"Anno Domini (present era)" is not in the list of possible values (After Colony, Anno Domini, Advanced Generation, After War, Build Fighters, Correct Century, Cosmic Era, Future Century, Gunpla Builders, Mars Century, Not Applicable/Specified, Post Disaster, Regild Century, Super Deformed, Universal Century, Plamo-Kyoshiro) for this property.
Shiro Kyoda
(京田四郎) is the main character  and protagonist of the manga series
Plamo-Kyoshiro
. He built and piloted the
PF-78-1 Perfect Gundam
.
History
Gallery
Notes and Trivia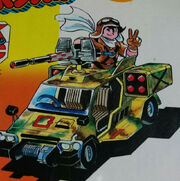 Source