Navigation
overview • categories • articles • discussion • faq • help • things to do • article requests • copyrights •
• series • timelines • factions • characters • mobile weapons • other vehicles • technology • locations
This is not a role playing site, it is a
resource center
. We are interested in the contribution of official information, not player profiles which are
completely fictional
.
Please head over to Gundam Fanon Wiki if you are interested in fanmade Gundams.
If you are a first time user and need assistance, contact one or more of the following administrators for assistance:
Featured Article
This trimester's Feature Article is on the RX-0 Full Armor Unicorn Gundam.
The RX-0 Unicorn Gundam (aka Unicorn Gundam, Unicorn) is the titular mobile suit of the serial novel and OVA Mobile Suit Gundam Unicorn. It is considered the successor to Amuro Ray's RX-93 ν Gundam in terms of development, and is piloted by Banagher Links. When used for noble reasons by a pilot possessing the proper character, the RX-0 is the "key" to opening a mysterious object known only as "Laplace's Box". The Full Armor Mode was an enhancement plan devised by Takuya Irei while aboard the Nahel Argama and is based on Takuya's extensive knowledge of mobile suits. After Banagher's Newtype potential manifests itself, the psycoframe changes color to a vibrant green. Unlike other mobile suits with the Full Armor designation, the FA Unicorn does not consist of any additional armor for the MS frame itself (except extra shields). However it does introduce a large array of weapons, which are added to the legs, backpack and forearms... Read more.
Latest News
MOBILE SUIT GUNDAM THE ORIGIN III Dawn of Rebellion's European Premiere in London
Gundam finally returns to North American Television!
Mobile Suit Gundam IRON-BLOODED ORPHANS will be airing on the Adult Swim Toonami block, marking the first time since Mobile Suit Gundam 00 that a new Gundam series has aired on North American television.
Source: Turner, Crunchyroll!, Anime News Network
Dub of Two Recent Gundam Anime Announced
Did You Know...?
... that Mobile Suit Gundam was far less popular and critically acclaimed during its original release than it is today?
... that Mobile Suit Zeta Gundam established the eventual trend of the lead pilot(s) getting a generally-improved Gundam as main mobile suit at some point during the series?
... that After War Gundam X is the shortest non-OVA installment in the franchise, with a total of 39 episodes, whereas most Gundam series run an average of ~50 episodes.
... that Mobile Suit Gundam 00 was the first non-OVA Gundam series to be split into two seasons, rather than being aired in a continuous airing?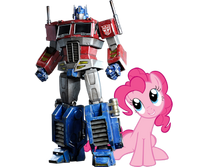 Featured Quote
Featured Picture
The Gundam Meisters featured in Mobile Suit Gundam 00P; (from left to right) Ruido Resonance, Chall Acustica, and Marlene Vlady. They are the pilots that were involved in testing the Second Generation Gundams, whose data led to the development of Third Generation Gundams seen in the Season 1 of Mobile Suit Gundam 00.
Poll
Should this wiki have something similar to (but not the same as) a canon policy?
Should articles for fictional entities (mobile weapon, character, faction and location) begin in an In-Universe past tense POV?
Should infoboxes for fictional entities reflect the house style of their articles?
Improvement Drive
This week's improvement drive:

Please improve the article in any way you can.

Wiki improvement aims
Standard category organization
Standard article organization
Standard article layout
Standard information boxes
Proper citation
Forum Activity
Create blog post
If you wanna roleplay, go to Gundam Fanon Wiki instead. Xyuehong (talk) 15:27, August 17, 2016 (UTC)

Read more >

Trivia of Gundam Seed

While it is commonly established by the Lore of Gundam Seed that Beams in CE does not have repelling factor in them as a result beam sabers would go through each other. However, …

Read more >
See more >