Tornado Gundam

Unit Type

Prototype General-Purpose Mobile Suit

Profile

Namesake
Tornado
Operator
Known Pilots

General Characteristics

Overall Height

18 meters

59.055 ft
708.661 in

Max Weight
Power-plant
Power Output

Armaments
The Tornado Gundam is a Prototype MS and an original unit from the SNES game SD Gundam GX.
History
The Tornado Gundam is a Prototype MS whose development date and history are entirely unknown, but it has been stated it is developed from the RX-78 Series of mobile suits. In addition to standard armament like the beam rifle and beam saber, it is equipped with a torso built-in diffuse mega particle cannon and a pair of Gatling guns mounted underneath each forearm, giving it considerable firepower. Despite all of these features the mobile suit never made it into mass production due to its high development costs.
Tornado Gundam in SD Gundam G Generation WARS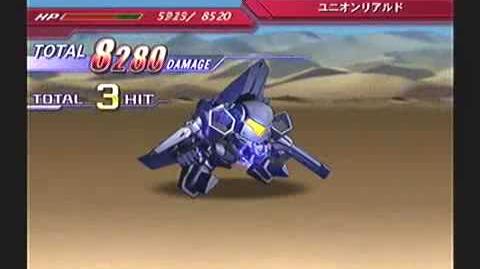 Gallery
External Links