Sandbox
I also run a mecha site here. It's mostly in Thai (except for specs), which Google can translate as bad as Japanese, but you may want to look anyway.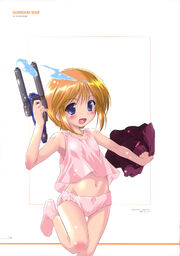 Just for fun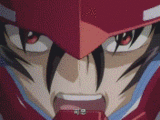 Following articles shouldn't be taken seriously. They are either cameo mech, including on screen as in-joke by Sunrise (unless you're willing to accept that Earth Federation actually has Tesujin 28 and Raideen among their force during One Year War...). Others being original design from fan-made dojinshi that isn't even worth talking in discussion of canonical.
Nevertheless, both categories are part of Gundam. Although they may not worthy to include in main namespace. The cameo mech are official joke, for dojinshi...I just pick ones that author clearly put enough effort and interesting.
Cameo mech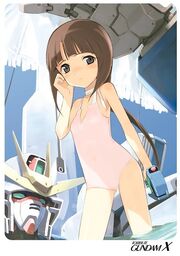 Dojinshi mech

Meaningless War 0091
Nostalgic Fiction Gundam Beast
Nostalgic Fiction Gundam Beast
Nostalgic Fiction Gundam Beast Estrus
Gundam Beast: Lizards
Gundam Beast: Side Kagerow
G:Beast Versus
G:Beast Insects
G:Beast Finals
Official Manga
You know, some official stuff can be more crazy than dojinshi.
Out of Franchise
Bunch of movies...
2nd part of Scramble Commander OP
1st part of Scramble Commander The 2nd OP
2nd part of Scramble Commander The 2nd OP
Another Century's Episode 2 OP
Another Century's Episode 3 OP
Another Century's Episode - R OP
Random Stuff